First you need to download the Wing Gateway Windows installer through our website:
https://www.wftpserver.com/download.htm
For Windows version, just double click on the installer file "WingGateway_Setup.exe".
You can specify the folder to install Wing Gateway: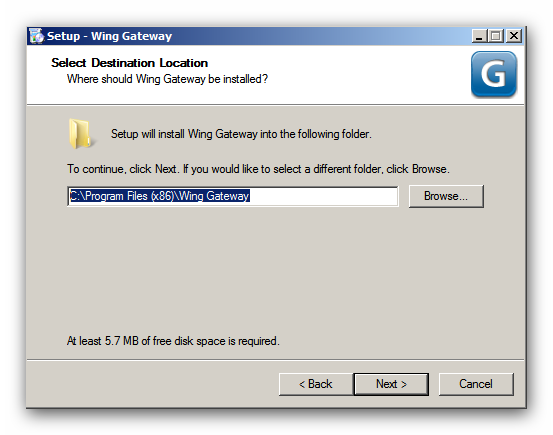 And then select the port for communication between Wing FTP Server and Wing Gateway: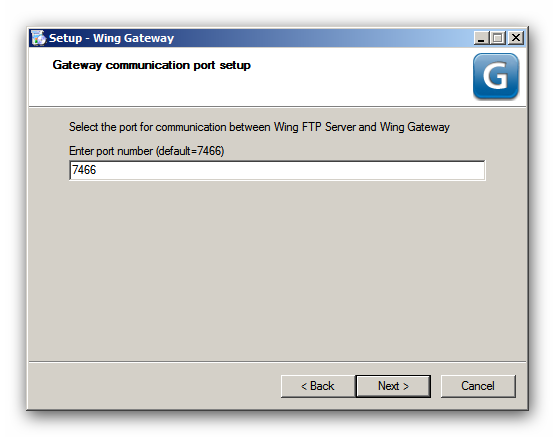 And then input the gateway password, it will be used to connect from Wing FTP Server:
Finally, click the button "Install" to finish the installation, then you can use Windows service panel to stop/start Wing Gateway.
Navigate to "Windows Start -> Administrative Tool -> Service -> Wing Gateway", and do "Start/Stop/Restart" Wing Gateway service:
Like previous installation, you just need to download the latest version of Wing Gateway and install it, before installing the new version, maybe you should stop the Wing Gateway service first.
Stop the Wing Gateway service first, and then go to the Wing Gateway's installation folder, double click on the file "unins000.exe".