You need to add an SMTP Server to enable email notifications. It takes six steps to do this.
Step 1: Go to "Domains->Settings->General Settings," and click the "Add SMTP Config" button.
Step 2: Enter your name in the Sender Name field.
Step 3: Enter your full email address (e.g., test@gmail.com) in the Sender Email field.
Step 4: Enter your SMTP Server address in the SMTP Server field.
Step 5: Enter your email username in the SMTP Username field and your password in the SMTP Password field.
Step 6: You should tick the "Use SSL" box if your email server requires a secure connection.
The picture below shows how to configure with Gmail.
After creating a SMTP configuration, you need to select this configuration in domain settings, which is shown as below: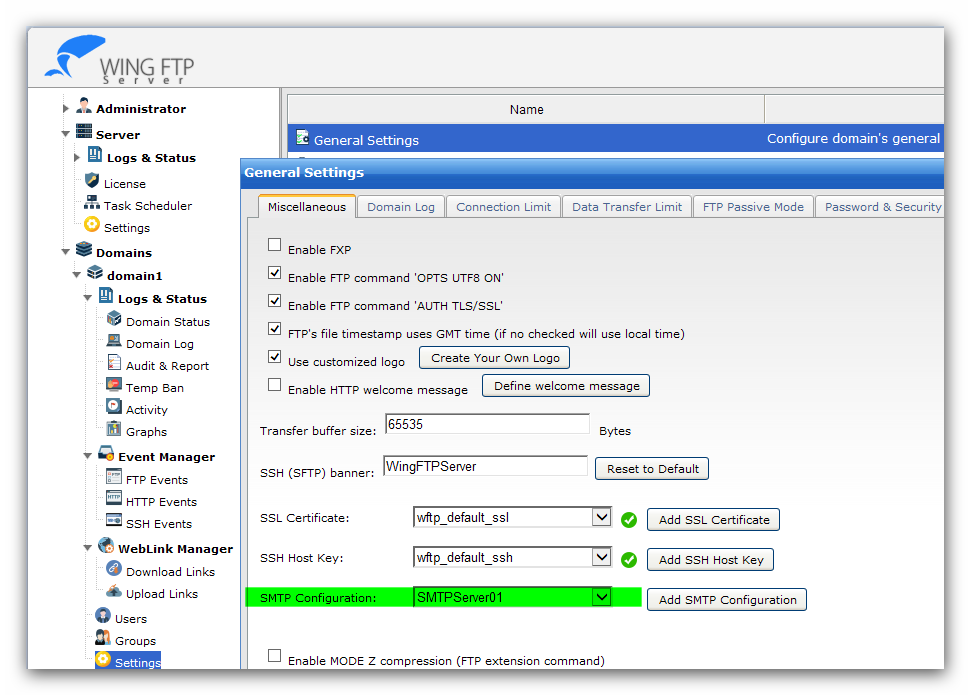 Use Event Manager to send an email to a specified receiver. You can also specify the subject, priority, text, and attach files.