We will help you setup Wing FTP Server in a few minutes.
Login
When installation of Wing FTP Server is completed, you may launch web browser with http://127.0.0.1:5466 to start the web-based administration. Here, 5466 is the default listener port for web admin, you can change it during the installation process. (Microsoft Windows users can launch the administration simply by double-clicking the Wing FTP Server icon in the system tray or the Desktop)
Enter your admin name and password which specified during installation, then click the "Login" button.
Creating Your First Domain
If there is no domain has been created, you will be asked whether you would like to create the first domain. Clicking "Yes" starts the domain creation dialog.
You need to specify the configuration as the picture shows below: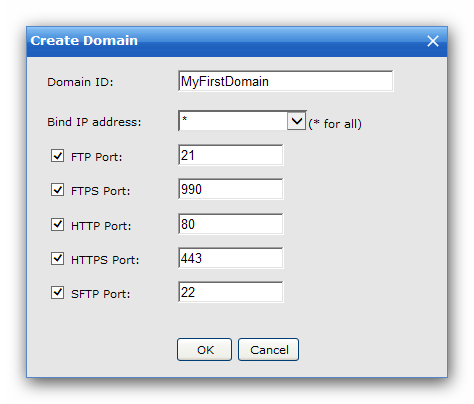 Firstly, you need to provide a unique name for the domain. It's simply an identifier to distinguish the domain from others. Please note that this domain name must be unique.
Secondly, specify the physical ip address used to connect to this domain. Normally you can choose the default asterisk(*), it means server will use any available IP address on the computer.
The last thing is to identify the available protocols and ports for this domain. The default setting will allow all the protocols. If you want to disable some protocol like "HTTP", just uncheck the "HTTP Port" box.
Click "OK" to finish the creation of new domain.
Now your first domain has been created successfully! It is so easy, right? And you may find its additional properties and settings under Domain Settings.
Creating Your First User Account
After your first domain is created, you need to add a user account for this domain. Navigate to "Domains -> YourDomain -> Users", then click "Add User" button.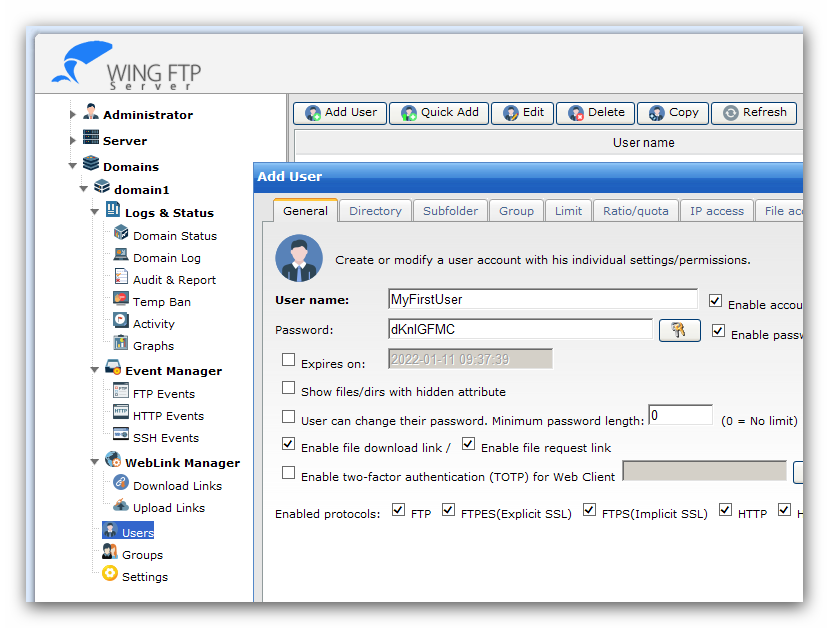 You need to provide a unique user name for the user account. This user name is used to begin the authentication process when connecting to the server. The user name must be unique for this domain, in the meantime other domains on your server may have an account with the same user name. To create an anonymous account, check the anonymous box.
After specifying a unique user name, you also need to specify a password for the account. If you want to allow anyone who knows the user name to access your domain, just uncheck the option "enable password".
The last step is to add a home directory for this account. It is the location on the server's hard drive (or UNC network resource) where the user will be placed after successful login. Click "directory" tab in the User Creation Dialog.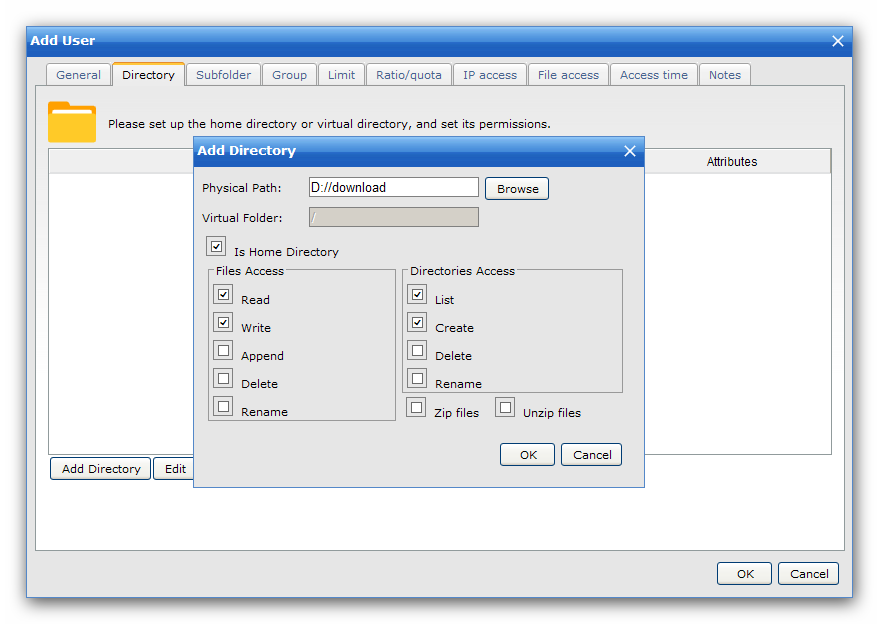 There is no directory available for newly created user account, so you need to add a directory for this user. Click "Add Directory" button, then choose a physical folder by clicking "Browse" button. The final step is granting access rights to this folder. The rights will be inherited by all subfolders contained in that folder. The default access rights are "File Read" and "Directory List", which allow user to list files(folders) or download files.
Test
Congratulations! Your Wing FTP Server is now accessible and ready for file sharing. If you've enabled HTTP protocol during the domain creation process, now you can test it with a web browser.
Enter http://127.0.0.1:80 (80 is the default port for HTTP). You will be taken to the login page showing:
Enter the account name and password you just created and click "Login" button.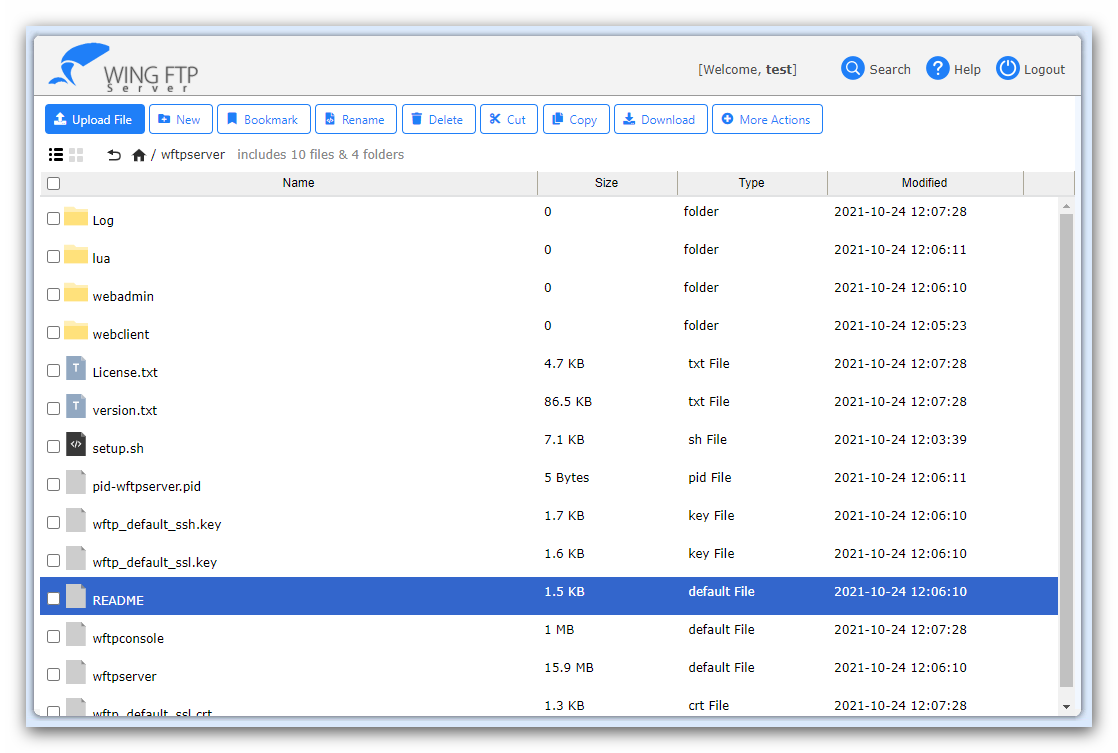 Now you can download and upload files in both home and virtual directories.