Here you can configure settings for admin log.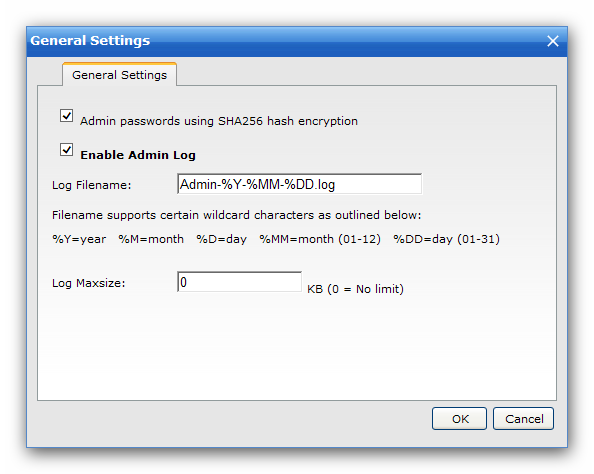 Enable Admin Log
Check this box will save administration log information to the file specified in the Log Filename.
Log Filename
The log file must be given a name so that information can be saved to a file. Your administration log file will be put in the Log\Admin directory. The log filename supports certain wildcard characters as outlined below:
%D - The current day of the month
%M - The name of the current month
%Y - The 4-digit value of the current year (e.g., 2009)
Log Maxsize
The log file will no longer be written in when it reaches the limit you set here.