Here you can configure general settings for the web administration.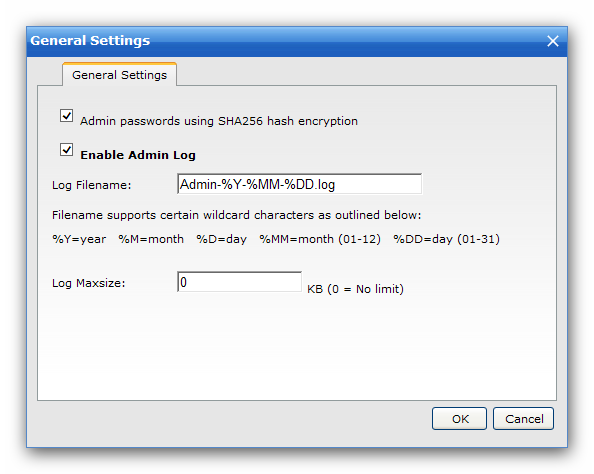 Admin passwords using SHA256 encryption
The admin password will be stored with SHA256 hash by default, when this option is disabled, the admin password will use MD5 hash.
Enable Admin Log
Check on this option to save the admin logs to the log files.
Log Filename
All the admin log files will be stored under the folder "Log/Admin", the log filename supports certain wildcard characters as outlined below:
%D - The current day of the month
%M - The name of the current month
%Y - The 4-digit value of the current year (e.g., 2009)
Log Maxsize
The log file will no longer be written in when it reaches the size limit you set here.