A common problem encountered when Wing FTP Server was setup as system service on windows, the instance of Wing FTP Server are running under the localsystem account. So it does not get to see the network share resources, so here is a simple solution:
Navigate to the Windows Control Panel and select Administrative Tools. Open Services. Look down the list of
services for the Wing FTP Server, and double click on it. Click the Log On Tab and check on the option "Allow service to interact with desktop", then press OK.
Then restart the service, by right clicking on it and selecting "Restart".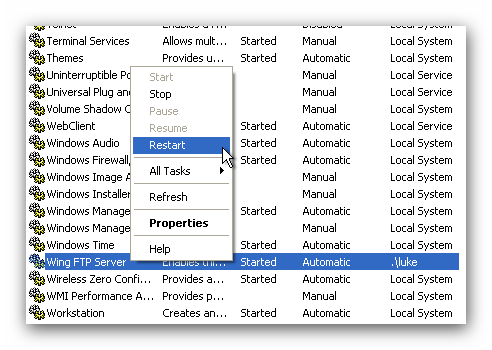 Ok, now you can use UNC path or mapped drive for the home directory.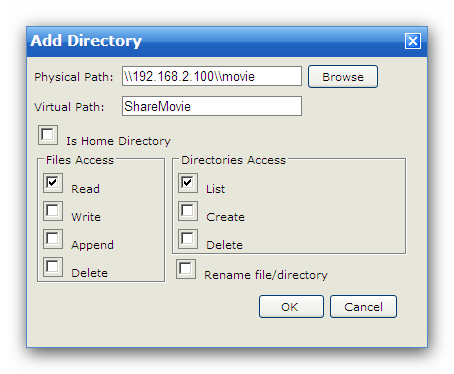 BTW, from the version 4.6.2, the WingFTP service will be added with the option "interact with desktop".